2021-2022 Course List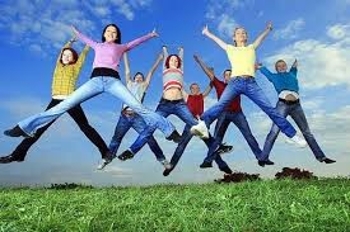 Last update: June 7, 2021
We are looking forward to getting back to the classroom for 2021/2022 and seeing all of you again in September! Most of our courses will be in-person, some will remain online as they have always been, and some will be blended which is a combination of online and in-person. You will this information in the Main Timetable.
When course registration begins in June, this page will be updated to include instructors, mode of delivery, and instructions for applying for the 4000-level courses that are cross-listed with grad students. Also, course outlines will be posted here throughout July and August.
In the meantime, you can view brief course descriptions with requisites in the Academic Calendar.
If you have any questions, please feel free to email us at anthro-ugrad-office@uwo.ca any time. We are happy to help!
Fall Term
1022A      Introduction to Biological Anthropology and Archaeology
1025F      Introduction to Sociocultural and Linguistic Anthropology
1027A      Introduction to Linguistics
2100        Archaeology and World Prehistory (full-year online course)
2222F      Debates in Sociocultural Anthropology
2226A      Biological Anthropology
2232F      Special Topics in Regional Archaeology – Mesoamerica
2233F      Archaeology of Ontario and the Great Lakes
2236A      Anthropological Perspectives on Human Growth, Development and Aging
2240A      Evolution, Ecology, and Human Health
2245F      Anthropological Approaches to Language
2267A      Anthropology of Zoos
2272F      Anthropology of Tourism
2278F      Anthropology of Race, Ethnicity and Identity
2283F      Refugees and the Displaced – An Anthropological Approach to Forced Migration
3307A      Field Methods in Archaeology (no application required)
3338F      Human Skeletal Biology
3350F      Society & Culture I: Historical Perspectives
4401F      Anthropological Thinking and Practice
4495F      Special Topics – Anthropology of the State (cross-listed with grad course, entry by application)
Winter Term
1021B      Introduction to Sociocultural and Linguistic Anthropology
1026G      Introduction to Biological Anthropology and Archaeology
1027B      Introduction to Linguistics
2100        Archaeology and World Prehistory (full-year online course)
2212G      Cultures of the Pacific
2226B      Biological Anthropology
2229G      Principles of Archaeology
2237B      Human Adaptability and Resilience: Life at the Extremes
2238B      Reading Life and Death through the Human Body
2264G      Primate Conservation
2272G      Anthropology of Tourism
2285G      Clothing and Culture: Anthropology of Fashion
3243G      Applied Linguistics
3305G      History, Territory and the Politics of Identity
3308G      Archaeology: Theory and Practice
3334G      Primate and Human Paleontology
3354G      Disability and Health in Local and Global Worlds
3351G      Society & Culture II: Identity, Power and Social Formation
3389G      Risky Passages and Restrictive Borders: Refugees and the Contemporary Challenges
4408G      Paleopathology and Paleodiet (cross-listed with grad course, entry by application)
4426G      Mortuary Archaeology (cross-listed with grad course, entry by application)
4494G      Special Topics - Deviance, Difference & Resistance (cross-listed with grad course, entry by application)