Field Course in Environmental Anthropology in Madagascar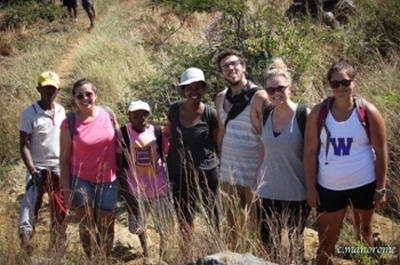 In our fifth offering of this course, in May-June of 2017 Dr. Andrew Walsh  will lead a group of Western students undertaking collaborative research with students from l'Université d'Antsiranana.
This is an exciting opportunity for students to take part in a dynamic field course in Northern Madagascar.  It offers students specialized directed hands-on experience that will broaden their understanding of the multiple fields of Anthropology.
The application is now closed for the Spring 2017 course.
About the course:
Northern Madagascar is home to both some of the world's most spectacular biodiversity, and some of the world's most valuable natural resources. Unsurprisingly, different players in the region have very different ideas as to how this natural richness should be best trapped.  While some people advocate the need to conserve what is unique to the region for the sake of the future, others seek to exploit these same resources for whatever benefits they can bring in the present. Questions inspired by this significant conflict of interests will be our focus in this field course.
Students will focus on conservation and development issues in this region. Following an orientation period on the campus of the University of Antsiranana in Madagascar, students will conduct field trips to a number of northern Malagasy communities and conservation areas.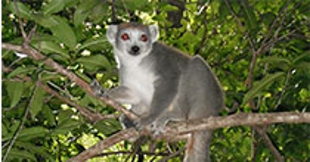 This course typically takes place every other year for 4 weeks in May/June.
Course Credit: 1.0