Anthropology is the study of humans in the past and present, at home and around the world, in all our social, cultural, linguistic and biological diversity and complexity. The four subfields of Anthropology -- Archaeology, Biological Anthropology, Linguistic Anthropology and Sociocultural Anthropology -- are united by shared perspectives on how we study the full breadth of humanity.  
At Western, we have one of the most balanced four-field Anthropology departments in Canada. The four subfields structure our undergraduate modules and courses and our graduate programs (MA and PhD). Faculty members from across the subfields contribute to our collective research strengths in anthropological perspectives on: the Environment; Bodies and Health; Human Relations, Inequality and Power; and Individual, Social and Cultural Identities.
As anthropologists, we acknowledge and respect the longstanding relationship that Indigenous Nations have to this land and we strive towards active and meaningful engagement with Indigenous communities at all stages of the research process. We commit to conducting research that serves the interests of the communities with whom we work, and the process of truth and reconciliation. Through our teaching and research, we are committed to building understanding and acceptance of differences among human beings and identifying and fighting structural racism and inequality.
News and Updates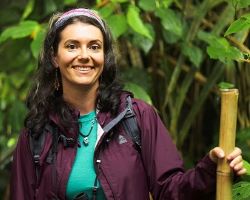 PhD candidate reaches finals in SSHRC Storytellers Challenge
Anthropology PhD candidate Tamara Britton has been selected as a Top 25 finalist in the 2023 SSHRC Storytellers Challenge.
View Tamara's video submission, 'People, Primates and Bamboo: Negotiating Balance through the Study of Human-Environmental Relationship in the Pacoche Wildlife Refuge, Ecuador' here.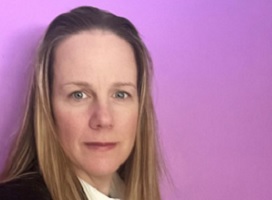 Everyday life in Canada's resource-rich north
In her upcoming book, Under Pressure: Diamond Mining and Everyday Life in Northern Canada, Anthropology Professor Lindsay Bell uses Mackenzie Place Tower as the central focus as she examines the way resource extraction has impacted demographics, economics and culture in Hay River, and the Northwest Territories more broadly.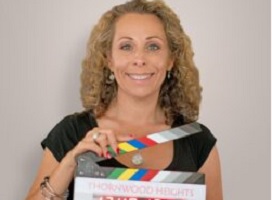 From Virgin River to Sullivan's Crossing, Western grad brings global content 'home'
Roma Roth, BA'90, adapts another series by best-selling author Robyn Carr, this time setting it in Canada. When fellow producers told her "romantic dramas never sell," Roth ignored their advice. She chose to make a break from delivering highly rated thrillers for the tv movie market, and bypass a saturated marketplace of psychological thrillers and murder mysteries.