WAGS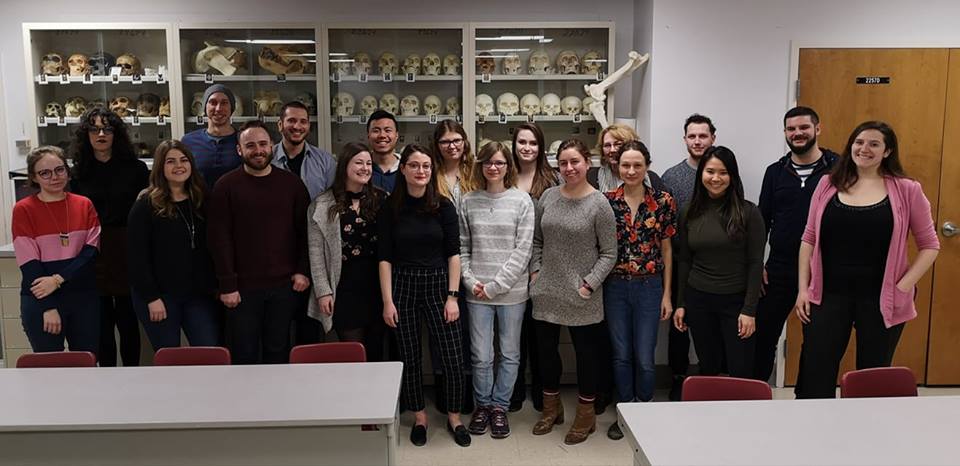 The WAGS (Western Anthropology Graduate Society) is a not-for-profit student organization dedicated to informing the membership about news and current events. WAGS was created to coordinate social and academic functions, and to foster opportunities for leadership, academic advancement, and professional development in the field of anthropology. The WAGS promotes greater student cohesion and communication, and helps to welcome and orientate new graduate students into the Department of Anthropology at Western.
There is no membership fee, however donations in support of WAGS activities are always welcome. WAGS  was created to benefit all full and part-time Masters and Doctoral students, as well as Postdoctoral fellows, registered with the School of Graduate and Postdoctoral Studies in the Department of Anthropology, and Anthropology faculty members.
Please visit our Events & Conferences page for news of upcoming WAGS events!
WAGS Executive for 2021-22 Announced!
Congratulations to our new WAGS Executive!
Co-presidents: Maddie Hertz and Nicole Phillips
VP Finance: Aidan Attema
VP Communications: Jessica Sadlowski
MA Rep on Faculty Council: Samantha Albanese
PhD Rep on Faculty Council: Ibtesum Afrin
Outreach Coordinators: Teegan Muggridge and Lauren Poeta
First year rep: TBD
Join our Facebook group: www.facebook.com/groups/uwowags
On Twitter, we are @WesternAnthGrad
Or contact us by email: uwoags@gmail.com