WAGS
The WAGS (Western Anthropology Graduate Society) is a not-for-profit student organization dedicated to informing the membership about news and current events. WAGS was created to coordinate social and academic functions, and to foster opportunities for leadership, academic advancement, and professional development in the field of anthropology. The WAGS promotes greater student cohesion and communication, and helps to welcome and orientate new graduate students into the Department of Anthropology at Western.
There is no membership fee, however donations in support of WAGS activities are always welcome. WAGS  was created to benefit all full and part-time Masters and Doctoral students, as well as Postdoctoral fellows, registered with the School of Graduate and Postdoctoral Studies in the Department of Anthropology, and Anthropology faculty members.
Please visit our Events & Conferences page for news of upcoming WAGS events!
Meet the 2021-22 WAGS Executive!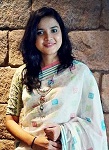 Ibtesum Afrin (PhD Rep on Faculty Council & TA Union Steward): I am a Doctoral scholar in anthropology at Western University. My research is on the Rohingya refugees in Bangladesh, where I look into the complex relationships between refugees, states, aid organizations, and citizens. I am a travel and photography enthusiast. Nature amazes me.
Nicole Phillips (Co-President): I'm a bioarchaeology master's student studying the relationships between culture and the human microbiome in terms of health and disease. Beyond microbes, I'm interested in the intertwining of biological and social worlds, driving my work in communities and environmental projects in the London area. I also love to hike, read and hear peoples' stories so feel free to chat any time! Best of luck this year and I look forward to seeing you all in person.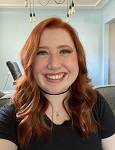 Teegan Muggridge (Outreach Coordinator): I'm a bioarchaeology Master's student studying how museums mobilize knowledge about their bioarchaeological collections to wider audiences. Before my Master's, I also did my undergraduate degree at Western and completed a double major in biological anthropology/archaeology and philosophy. My favourite topic of discussion is post-mortem agency. Outside of academia, I really enjoy reading mystery/thrillers and poetry. Feel free to talk to me about anything! 
Maddie Hertz (Co-President): I'm a bioarchaeology master's student; my main focus is using living human high-performance athletes as a research group not only to better understand contemporary movement and muscle recruitment patterns, but to use them as a proxy to gain better insight into archaeological populations. I also enjoy playing sports in my free time; I played water polo during my undergrad and have started playing intramural softball. I'm always down to play videogames and am here to support you in your graduate experience. Feel free to chat with me any time!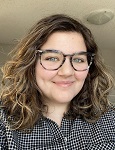 Samantha Albanese (MA Rep on Faculty Council): I'm an archaeology Master's student examining a pre-contact archaeological site in Gatineau, QB, to better understand persistent places, tradition making, and group agency in the Ottawa-Gatineau region. Outside of archaeology, I enjoy reading, playing video games, and baking. I'm always available for a chat, and I can't wait to meet you (hopefully in person)!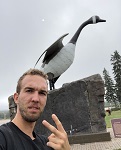 Aidan Attema (VP Finance): despite not knowing how the economy works, I am the VP finance for this year! I am currently doing my master's in anthropology, with my research looking at how cross country runner's limb proportions and body mass impacts their athletic performance while running on sloped terrain. Outside of school I also like running, biking, and playing video games and music.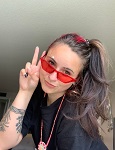 Lauren Poeta (Outreach Coordinator): Hi hello! I'm an Anishinaabe & British Master's student in my second year of the bioarchaeology program. My research uses funerary contexts of Pre-Columbian Andean nonadults across coastal Peru to reconstruct how nonadulthood was conceptualized and how this influenced lived experiences, both biologically and socially. When pretending I'm not in grad school, I can be found practicing Indigenous beading, watching trashy reality tv, or dyeing my hair.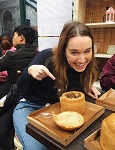 Jessica Sadlowski (VP Communications): Hi all! I'm a bioarch masters student studying breastfeeding and weaning practices in 19th century Montreal. In my free time I'm an avid reader slowly working my way through my local library's entire catalogue, ignoring my Animal Crossing villagers, and am a Dr. Pepper enthusiast.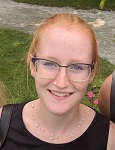 Sydney Holland (First year Rep): I'm a first year bioarchaeology Master's student from Vancouver Island, BC. I'm interested in all things anatomy, reproductive health, human growth and development, and childhood. In my free time, I enjoy hiking, backpacking, reading, weightlifting, gardening, and spending time with my dog! Feel free to reach out about anything at any time!
Join our Facebook group: www.facebook.com/groups/uwowags
On Twitter, we are @WesternAnthGrad
Or contact us by email: uwoags@gmail.com