Graduate Research in the Spotlight
If you are a grad student in the department and you would like to see your research profiled here, you can submit the info to Christine Wall.
BIOLOGICAL ANTHROPOLOGY
PRIMATOLOGY
TAMARA BRITTON

PhD Student in Sociocultural Anthropology in collaboration with Environment and Sustainability (E&S)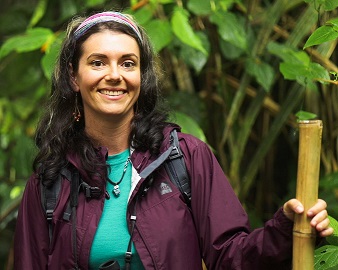 I am a PhD candidate, associate member of the Bamboo Applications and Management (BAM) research group at the University of British Columbia, and of the Regenerative Industry Think Tank (RITT). My current research interests include: ethnoprimatology in agroecosystems, sustainable bamboo forestry management, and conservation-development initiatives. My PhD topic is interested in relationships between people, nonhuman primates and bamboo in the Ecuadorian coastal province of Manabi, with a case study focus on the Pacoche Wildlife Refuge.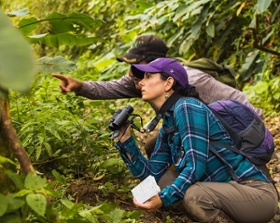 Inspired by the growth in demand for bamboo as a "sustainable alternative" to plastics and construction materials, my work takes a political-ecological ethnographic approach to investigate two multispecies themes in a province that suffers from some of the highest deforestation rates in the world: 1) the role of bamboo (Guadua angustifolia) in primate (Alouatta palliata, and Cebus aequatorialis) socio-ecologies in fragmented habitats; and 2) the valuation and ecological knowledge of bamboo for smallholder farmers from a socio-cultural, environmental and economic perspective. To check out more about my work follow me on Instagram: @_monomico_
---
BIOARCHAEOLOGY
LAUREN POETA
MA Candidate in Bioarchaeology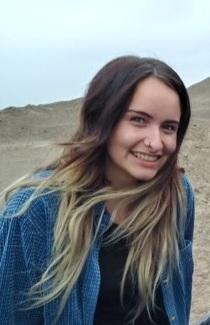 Growing up with a British and an Anishinaabe parent, I was always interested in culture and people. In my undergrad this turned into an interest in bioarchaeology, and I began working in Dr. Andrew Nelson's lab. My current academic interests now involve mortuary identity, lived experiences, and non-destructive archaeology. For my MA project, I am investigating variability in the funerary treatment of nonadults and the expression of their social and physiological age categories in the Pre-Columbian funerary record.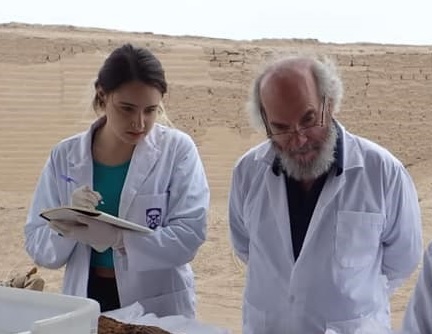 To complete my analyses, I am using non-destructive imaging from x-rays and computed tomography scans of Pre-Columbian mummy bundles. These are typically cylindrical bundles of multiple textile layers with funerary offerings surrounding the deceased individual. Working with Peruvian scholars, I hope to better define early lived experiences and identity of Pre-Columbian Andeans and generate new material for local museums to integrate into technological displays about local history.
---
NICOLE PHILLIPS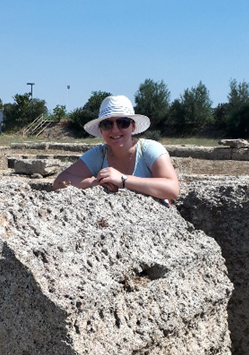 MA in Bioarchaeology with Collaborative Specialization in Environment and Sustainability
I'm a bioarchaeology Master's student studying the interactions between humans and microorganisms, called the human microbiome. Since microbiome research deals with microscopic, macroscopic, and social aspects of life, I've been able to blend my passions of Biology and Anthropology to examine the microbiome from merged perspectives. Of particular interest to me are the connections between early childhood microbiome disruptions and later-life growth and health outcomes. To explore these connections, I use health record data and statistical testing to examine links between microbiome disruptions in childhood and growth/health outcomes in adulthood. From this research, I hope to improve our understanding of the microbiome's influences on growth and health and how these influences apply to human populations in both the present and past.
---
JOANNA MOTLEY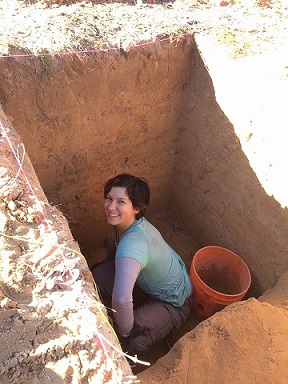 PhD Candidate in Bioarchaeology
I have been passionate about biological anthropology since I was a child, and I am particularly interested in bioarchaeology, mortuary archaeology and taphonomy. My Masters thesis at Texas State University involved working at the Forensic Anthropology Research Facility (FARF) in San Marcos, and focused on forensic taphonomy and methods of estimating time since death. At Western, my PhD research bridges biological and archaeological analysis. It explores questions around mummification and Inka mortuary practices, as part of the bioarchaeology of imperialism. My project aims to identify artificial versus intentional mummification, determine the steps in the mummification process, and conduct inter-site comparisons to interpret funerary rituals.
---
ARCHAEOLOGY
BECKY GOODWIN
PhD Candidate in Archaeology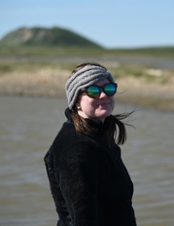 I am a PhD candidate, arctic archaeologist and team member on the Inuvialuit Living History Project. I have been working with Inuvialuit communities in the Western Arctic for over six years to understand the archaeological material from the region. My current research interests are focused on concepts of identity, specifically gender and what it means to be an Inuvialuit man, woman or other gendered individual both now and far into the past. My PhD research seeks to critique the simplistic and rigid ways that previous archaeologists have described gender in their research, both explicitly and implicitly.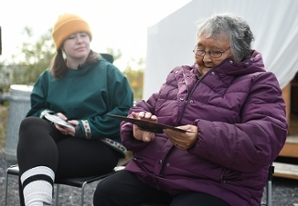 By working with Inuvialuit Elders and Knowledge Holders, my research tries to centre Inuvialuit voices in the research on their past and to construct and apply an Inuvialuit understanding of gender to the archaeological record. Currently, I am working on ways to make the stories and memories shared with her by the Inuvialuit Elders more accessible to Inuvialuit youth through the project website and social media. For more information visit us on facebook (@inuvialuitlivinghistory).
---
AMANDA SUKO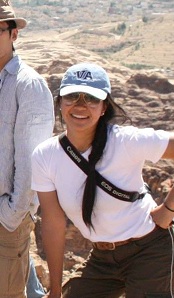 PhD Candidate in Archaeology

My current research, supervised by Dr. Neal Ferris, involves a 12-13th century pottery collection from a series of local archaeological sites near Arkona, Ontario. During this time period, distinct communities of potters with different craft traditions are thought to have interacted with one another in the region, creating new pottery designs that are unique in the Ontario archaeological record. My work examines the variety of pottery shape and decoration represented in the Arkona pottery collection in order to understand the nature of group interactions and the extent to which pottery making traditions were shared between communities of potters.
---
CORBIN ALBANI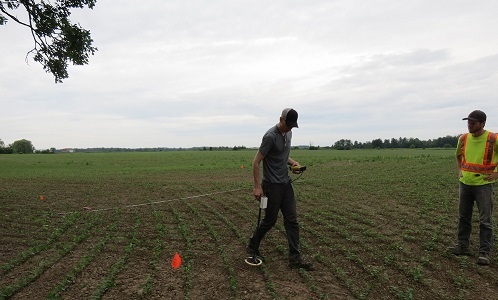 MA Candidate in Applied Archaeology
19th century domestic sites are something of a ubiquitous feature on the landscape of cultural resource management in Southern Ontario, offering archaeologists a significant wealth of information related to the sites' occupation, as well as significant costs for excavation. Though topsoil stripping offers a quick method of identifying subsoil features within this context, it does so at the expense of all information preserved in the topsoil, which represents a vast majority of the artifactual data preserved onsite. However, alternative assessment methodologies may offer an opportunity to identify features and other aspects of 19th century domestic sites through less destructive, minimally invasive approaches. With this in mind, my research is focused on whether there is potential for magnetic susceptibility and core sampling to be introduced in CRM as alternate methodologies for identifying and investigating 19th century domestic sites in Southern Ontario.
---
LINGUISTIC ANTHROPOLOGY
FEDERICA GUCCINI
PhD Candidate in Linguistic Anthropology in collaboration with Migration and Ethnic Relations (MER)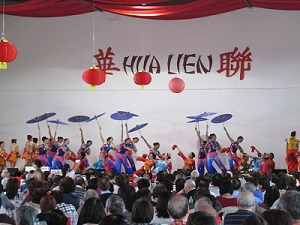 I am a PhD student from Germany studying Linguistic Anthropology at Western. My fieldwork mainly takes place in Mauritius, a tropical island in the Western Indian Ocean that is known for its ethnic and linguistic diversity. Focusing on experiences within Mauritius' Hakka Chinese community, I examine the meanings of the various languages in their repertoires on processes of national, ethnic and cultural identification. My project therefore spans several language contexts, including English, French, Mauritian Creole as well as the Sinitic languages Mandarin and Hakka. The latter is not spoken much in Mauritius anymore, making Hakka identity potentially precarious.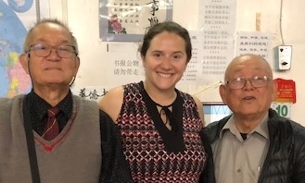 Though Hakka is considered a heritage language for most of the Chinese community (the minority being Cantonese), Mandarin is currently gaining more importance, both as a language with economic assets and as a way for Mauritian Chinese to explore their heritage. Besides language, another part of my research concerns migration and transnational identification. I am enrolled in Western's graduate collaborative program Migration and Ethnic Relations (MER), which allows me to exchange ideas with other graduate students working on similar theoretical angles. Migration is an important factor to consider in my project due to ongoing emigration of Mauritian Chinese to countries like Australia, UK and Canada. Canada now is allegedly home to more Mauritian Chinese people than Mauritius itself, which is why I will conduct a small part of my fieldwork in Toronto, the main hub for Mauritian Chinese clubs and activities.
---