Andrew Walsh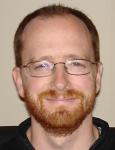 Undergraduate Chair
Associate Professor -Sociocultural Anthropology
PhD 1998 (University of Toronto)
Office: Social Science Centre 3402
Tel: 519 661-2111  ext. 85092
E-mail: awalsh33@uwo.ca
Most of my research has involved ethnographic fieldwork and collaborative research and teaching in Madagascar's northernmost province of Antsiranana. My doctoral research focused on ritual and different reckonings of history and identity in the Ankarana region, and in the years since, I have focused on a wide range of topics, dictated largely by developments in this region: artisanal sapphire mining, conservation, ecotourism, and, most recently (as of 2018) the proliferation of small-scale transnational humanitarian, conservation and development projects. 
For more information on an ongoing collaboration involving colleagues and students at Western and l'Université d'Antsiranana (in Madagascar), see: https://www.facebook.com/MadagascarFieldCourse/notifications/
2019  "The ordinary ethics of charcoal in northern Madagascar." Journal of the Royal Anthropological Institute 25.S1: 108-123
2015   Lost and/or Left Behind in a Malagasy Outpost of the 'Underworld of     Gemstones. Critique of Anthropology 35(1): 30-46. 
2013   Parenting through Boom and Bust in a Northern Malagasy Mining Town. In:      
Contest for Land in Madagascar: Environment, Ancestors and Development. Sandra J.T.M. Evers, Gwyn Campbell and Michael Lambek, eds. Leiden: Brill. Pp. 171-186. 
2013    Gems of Ankarana: The commodification and generification of Madagascar's natural wonders. In: The Ecotourism/Extraction Nexus: Political Economies and  Rural Realities of (un)Comfortable Bedfellows. Bram Büscher and Veronica Davidov, eds. New York: Routledge. Pp. 35-54. 
2012   Made in Madagascar: Sapphires, Ecotourism and the Global Bazaar. Toronto: University of Toronto Press. 
2012   After the Rush: Living With Uncertainty in a Malagasy Mining Town. Africa, 82(2): 235-251.  
2010    The Commodification of Fetishes: Telling the Difference between Natural and  Synthetic Sapphires. American Ethnologist, 37(1): 98-114. 
2009     The Grift: Getting Burned in the Northern Malagasy Sapphire Trade. In: Economics and Morality: Anthropological Approaches, Kate Brown and Lynne     Milgram (eds), Altamira Press. Pp. 59-76. 
2007     Ethnographic Alchemy: Perspectives on Anthropological Work from Northern Madagascar.  In Anthropology Put to Work, Les Field and Richard G. Fox, eds. Oxford: Berg Publishers, pp. 201-216. 
2006   "Nobody has a money taboo": Situating Ethics in a Northern Malagasy Sapphire Mining Town. Anthropology Today, 22(4): 4-8. 
2005    The Obvious Aspects of Ecological Underprivilege in Ankarana, Northern   Madagascar. American Anthropologist, 107(4): 654-665. 
2004   In the Wake of Things: Speculating in and about Sapphires in Northern Madagascar. American Anthropologist, 106(2): 225-237. 
2004   Soa's Version: Ironic Form and Content in the Life Story of a Transnational, Métisse Woman. Global Networks, 4(3): 259-270. 
2003  'Hot Money' and Daring Consumption in a Northern Malagasy Mining Town. American Ethnologist, 30(2): 290-305. 
2002  Saving Souls, Preserving Bodies: Religious Incongruity in a Northern Malagasy Mining Town. Journal of Religion in Africa, 32(3): 366-392. 
2002  Responsibility, Taboos and the 'Freedom to do Otherwise' in Northern  Madagascar. Journal of the Royal Anthropological Institute, 8(3): 451-468. 
2001  What makes (the) Antankarana, Antankarana: Reckoning Group Identity in   Northern Madagascar. Ethnos, 66(1): 27-48. 
2001  When Origins Matter: The Politics of Commemoration in Northern Madagascar. Ethnohistory, 48(1-2): 237-256. 
1999  The Imagined Community of the Antankarana: Identity, History and Ritual in Northern Madagascar. In Ancestors, Power & History in Madagascar, Karen Middleton, ed.  Leiden: Brill Academic Publishers, pp. 145-174. (Co-authored   with Michael Lambek).  [reprint of 1997 Journal of Religion in Africa article] 
1997   The Imagined Community of the Antankarana: Identity, History and Ritual in  Northern Madagascar. Journal of Religion in Africa, XXVII (3): 308-333. (Co-authored with Michael Lambek)