Upcoming Event
Dr. Michael Cepek, University of Texas at San Antonio

Standing with Oil: Anthropological Ethics and Activism on an Amazonian Petro-Frontier
Friday, March 15, 2019, SSC 2036, 2:00pm (Reception to follow, 3:30pm at The Spoke)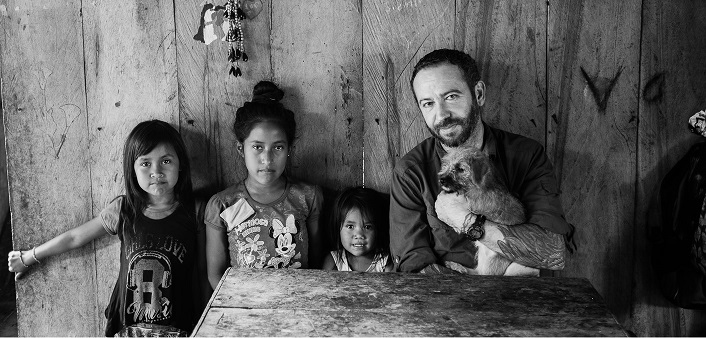 Abstract: For the past three decades, journalists and activists have portrayed the Amazonian homeland of Ecuador's indigenous Cofán people as a poignant case study of the damage that the petroleum industry wreaks on the world's most marginalized communities and biodiverse environments. As an anthropologist who has been working with Cofán people for 25 years, I have contributed to this depiction through my activist involvements and academic writings. Yet during my recent fieldwork on the relationship between petroleum production and Cofán suffering, I began to question my representations of and interventions in the Cofán-oil encounter—especially when the community in which I worked decided to allow, rather than oppose, the entrance of oil companies onto their land. In this talk, I explore the complex roles anthropologists play as they attempt to investigate, support, and publicize the struggles of marginalized communities facing socio-ecological disasters. In dialogue with Stuart Kirsch's call for "engaged anthropology" and Kim TallBear's proposal for a form of inquiry in which researchers "stand with" their collaborators, I critically examine my own anthropological endeavors over the past two and a half decades. In practice, I suggest, anthropological activism is a complex and contradictory affair, especially when the projects of our collaborators diverge from our own perspectives regarding the best possible paths to their political, economic, and environmental welfare. I argue that the most ethical option is to commit ourselves to continuous, intimate, open-ended, and co-constructed relationships in which we are perpetually prepared to shift our most basic political and intellectual positions.
---
Michael Cepek is Professor of Anthropology at the University of Texas at San Antonio. He holds a Ph.D. in anthropology from the University of Chicago. His research explores the relationship between cultural difference, political power, and environmental change at the margins of global orders. He began working with the indigenous Cofán people of Amazonian Ecuador in 1994 and continues to collaborate with them on academic and activist projects. In 2017, he became President of the Board of the Cofán Survival Fund, a U.S. nonprofit that supports the Fundación Sobrevivencia Cofán, a Cofán-directed environmental, human rights, and sustainable development organization.
This event is generously supported by the Social Science Student Donation Fund.