Western Award of Excellence 2006
Western Award of Excellence 2006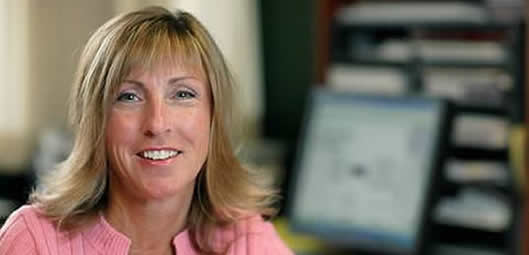 2006 Recipient - Jeannie Taylor

Administrative Officer, Department of Anthropology
As Administrative Officer, Jeannie Taylor plays a central role in day-to-day functioning of a department with 18 full-time and 12 part-time faculty members, two other staff and a graduate program that includes two MA and two PhD steams.
She oversees staff, works with the Chair to prepare and administer budgets and interacts daily with students and faculty members.

"Jeannie is highly intelligent, she is personable, competent and handles great pressure with grace, aplomb and a real sense of humor," states the nomination letter. "She has an innate ability to recognize significant problems, to devise innovative solutions, and to build consensus among students, staff and faculty."

The mother of five says she was honoured to be nominated and didn't expect to be chosen for the newly established award.

"I was so very grateful and proud to be able to share this with Gary, our children and especially my parents," Taylor-Shaw wrote in a thank you note to nominators.

A supporting letter sums up how many feel about Taylor-Shaw: "I must also confess to a secret envy of the utter competence and efficiency of this woman who has a mind like a steel trap, and remarkable problem-solving abilities. She carries out her responsibilities as office manager with superior judgment and confidence, maintaining diplomacy when it is needed (often) and always offering a friendly, helpful hand. Jeannie is without a doubt, the 'most valuable player' of our department, staff AND faculty included."

Taylor-Shaw has three sisters working at Western. She says they and the rest of her family are proud she is receiving the award. As the eighth of 10 siblings, she looks forward to her large family being at the February 27 event.