Intensive Applied Archaeology MA Degree
Intensive Applied Archaeology MA Degree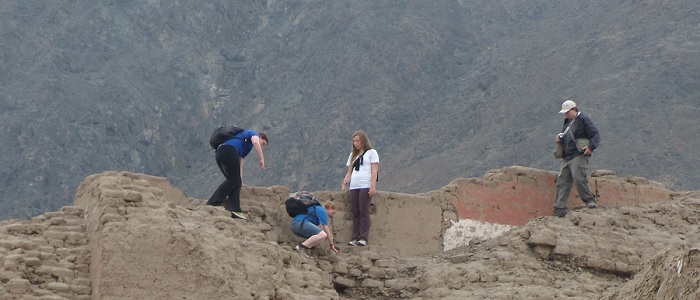 New in September 2017! Intensive Option in Applied Archaeology MA Degree
The Intensive Option in the Applied Archaeology MA stream is aimed at professional archaeologists with substantial archaeological experience, general knowledge of the subject matter they wish to study, and a dataset they have collected and/or analyzed as part of their work. Such students are therefore ready to start working on their thesis from day one. Students who do not otherwise meet these expectations should consider applying for the full-time option in the Applied Archaeology MA stream.
The Intensive Applied Archaeology option is intended to be completed in 12 months (3 terms) full-time, or 24 months (6 terms) part-time. Current part-time Applied Archaeology students will be allowed to transfer to the intensive option.
Critera for Admission
Students admitted to the Intensive Option in the Applied Archaeology MA stream will have an undergraduate degree in anthropology, archaeology or related fields and normally:
Have multiple years of employment in applied archaeology post undergraduate degree, including experience as field director and with report writing and carrying out background research and artifact analysis.

Have a research ready dataset in hand as demonstrated by, for example, a license report for the site, assemblage, or dataset to be studied, Terms of Reference or Project Proposal for topic to be studied, or a preliminary conference paper or poster on topic of research.

Proof that the dataset is available and accessible as needed for the applicant's research from the organization/institution controlling access.
Please refer to our website for the Intensive Applied Archaeology program requirements and application requirements.