Andrew Nelson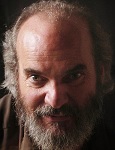 DEPARTMENT CHAIR
Professor -Archaeology/Bioarchaeology
Cross-appointed to Department of Chemistry
Member of Bone and Joint Institute
PhD 1995 (University of California, Los Angeles)
Office: Social Science Centre 3410
Tel: 519 661-2111  ext. 85101
E-mail: anelson@uwo.ca     
Curriculum Vitae - 2022
My research falls into three broad areas: 
1) The use of non-destructive imaging in Bioarchaeology and Archaeology (Paleoimaging)
This area of interest involves the use of radiography and other imaging techniques to non-destructively capture and analyze human skeletal remains and archaeological artifacts.  Specific methods include plain film x-ray, CT scanning, and micro-CT scanning.  Specific subjects of analysis include skeletal remains from many sites and Egyptian and Peruvian mummies, Moche pots, stone and shell beaded pectorals, and medieval prayer beads (see https://www.youtube.com/watch?v=G4aCWcA1WsQ) .  The use of paleoradiology and virtual imaging in the analysis and presentation of Egyptian mummies has been a particularly fruitful area of research. 
2) Peruvian Bioarchaeology
I started going to Peru as a student in 1982, and have been going as a professional bioarchaeologist since 1995.  I have worked primarily on the North Coast at sites in the Jequetepeque Valley (San Jose de Moro, Pacatnamu, Farfán) and with material from other sites in Peru (Cajamarquilla, Tucume, Laguna de los Condores).  My interests lie in the areas of biocultural change over time, the interactions between culture and biology (cranial modification etc), and patterns of heath and disease. 
I have now begun a new SSHRC funded project working on skeletons and mummy bundles from the Peruvian Central Coast to document the transition from the Late Intermediate Period to the Late Horizon (Inca Period).  This includes x-rays and CT scans of individuals from the sites of Rinconada Alta, Pachacamac, Huaca Huallamarca and Huaycan de Piriachi.   
3) Hominid growth, development and body size
My doctoral dissertation focused on hominid body size and how body size could affect traits throughout the skeleton, and subsequent research involved the examination of how body size and its associated characteristics was achieved through ontogeny.  Much of the latter work has been undertaken in collaboration with my colleague Dr. Jennifer Thompson formerly of UNLV. 
Two key themes that characterize each of these research areas are interdisciplinarity and collaboration.  The study of human remains is inherently interdisciplinary, drawing upon methods and theory from across the full spectrum of academic disciplines.  It is a way of thinking about the world, seeing beyond disciplinary silos, seeking the expertise of scholars in other disciplines. 
VanLoon, LL., Nelson, AJ, Wartenberg Kagan, U, Barron, K & Banerjee, NR.  2019. Bubbles in the bullion: Micro-CT imaging of the internal structure of ancient coins. Microsc Microanal. 5 (Suppl 2): 420-421
Kozachuk, MS, Sham, TK, Martin, RR, Nelson, AJ, Coulthard, I, McElhone. JP. 2018.  Recovery of degraded-beyond-recognition 19th century daguerreotypes with rapid high dynamic range elemental X-ray fluorescence imaging of mercury l emission. Nature Scientific Reports 10.1038/s41598-018-27714-5. 
Ellis, L, Suda, A, Martin, RM, Moffatt, E, Poulin, J & Nelson, AJ. 2017.  The virtual deconstruction of a prayer bead in the Thomson Collection at the Art Gallery of Ontario with micro-CT scanning and advanced 3d analysis software.  In: E Wetter & F Scholten (eds.), Prayer-Nuts, Private Devotion and Early Modern Art Collecting, pp: 209-217. Abegg-Siftung: Riggisberg. 
Nelson, AJ & Wade, AD.  2015.  IMPACT: Development of a radiological mummy database.  Anatomical Record 298:941–948. 
Wade, AD & Nelson, AJ. 2013. Evisceration and excerebration in the Egyptian mummification tradition.  Journal of Archaeological Science 40: 4198-4206  
Martin, RR, Naftel, SJ, Macfie, SM, Jones, KW, & Nelson, AJ.  2013. Pb distribution in bones from the Franklin expedition: synchrotron X-ray fluorescence and laser ablation/mass spectroscopy.  Applied Physics A 111: 23-29.  
Wade, AD, Garvin, GJ, Hurnanen, J, Williams, LJ, Lawson, B, Nelson, AJ, & Tampieri, D. 2012. Scenes from the past: MDCT of Egyptian mummies of the Redpath Museum. RSNA RadioGraphics 32(4):1235-1250. 
Friedman, SN, Nelson, AJ, Granton, PV, Holdsworth, DW, Chhem, R, & Cunningham, IA. 2011. Dual-energy computed tomography: Automated bone identification in Ancient Egyptian mummies.  Yearbook of Mummy Studies 1: 63-68. 
Conlogue, G, Nelson, AJ & Guillén, S. 2004. The application of radiography to field studies in physical anthropology.  Canadian Association of Radiologists Journal 55(4): 254-257 
Gardner, J, Garvin, G, Nelson, AJ, Vascotto, G & Conlogue, G. 2004. Paleoradiology in mummy studies: The Sulman Mummy Project. Canadian Association of Radiologists Journal 55(4): 228-234.
Mackey, CJ & Nelson, AJ. accepted for publication.  Life, Death and Burial Practices During the Inka Occupation of Farfán, on Perú's North Coast.  Andean Past Monograph #2, Department of Anthropology, University of Maine. 
Ordóñez, MP, Beckett, R, Nelson, AJ, Conlogue, G. 2015.  Paleoimagen y análisis bioanthropológico de la colección Maranga del Museo Jacinto Jijón y Caamaño.  Antropologica: Quadernos de Investigación (Revista de la Escuela de Antropología|Pontifica Universidad Católica del Ecuador.  No 15. 
Dolphin, A, Naftel, S, Nelson, AJ, Martin, RR & White, CD. 2013. Bromine in teeth and bone as an indicator of marine diet.  Journal of Archaeological Science 40: 1778-1786 
Webb, E, Thomson, S, Nelson, AJ, White, CD, Koren, G, Rieder, M & Van Uum, S. 2010. Cortisol in archaeological hair as a biomarker for stress.  Journal of Archaeological Science 37 (4): 807-812. 
White, CD, Nelson, AJ, Longstaffe, FJ, Grupe, G & Jung, A. 2009. Landscape bioarchaeology at Pacatnamú, Perú: Inferring mobility from δ13C and δ15N values in hair. Journal of Archaeological Science 36: 1527–1537 
Martin, RR, Naftel, SJ, Nelson, AJ & Sapp III, WD. 2007.  Comparison of the distributions of bromine, lead and zinc in tooth and bone from an ancient Peruvian burial site by X-ray fluorescence.  Canadian Journal of Chemistry 85: 831-836. 
Kempson, IM, Skinner, WM, Kirkbride, P, Nelson AJ, & Martin, RR. 2003. Internal and external analysis of Peruvian mummy hair by ToF-SIMS.  European Journal of Mass Spectrometry 9: 589 - 597. 
Nelson, AJ & Nelson, C. 2003. In search of the ancient Peruvians: The Pacasmayo Museum Project.  In: J Peters & G Grupe (eds.), Deciphering Ancient Bones: The Research Potential of Bioarchaeological Collections.  Documenta Archaeobiologiae Yearbook of the State Collection of Anthropology and Palaeoanatomy, München, Germany, pp: 29-47. Verlag M. Leidorf: Rahden/Westf. 
Nelson, AJ. 1998.  Wandering bones: archaeology, forensic science and Moche burial practices.  International Journal of Osteoarchaeology 8: 192‑212. 
Thompson, JL, Krovitz, G & Nelson, AJ. (editors). 2003. Growth and Development in the Genus Homo.  Cambridge University Press: Cambridge. 
Thompson, JL & Nelson, AJ. 2016.  Childhood and patterns of growth in the genus Homo. In: C Meehan & A Crittenden, (eds.), Childhood: Origins, Evolution and Implications, pp: 75-102. University of New Mexico Press/School of American Research: Santa Fe.   
Thompson, JL & Nelson, AJ. 2011. Middle childhood and modern human origins. Human Nature 22: 249-280.   
Cross, A, Collard, M, & Nelson, AJ. 2008. Body segment differences in surface area, skin temperature, and 3D displacement and the estimation of heat balance during locomotion in hominins. PLOS One 3(6) e2464: 1-9. 
Nelson, AJ & Thompson, JL 2005. Le Moustier 1 and the interpretation of stages in Neandertal growth and development. In: H Ullrich (ed.), The Neandertal Adolescent Le Moustier 1 - New Aspects, New Results, pp: 328-338. Staatliche Museen Zu Berlin - Preußischer Kulturbesiz: Berlin. 
Nelson, AJ, Krovitz, GE & Thompson, JL. 2003. Hominid growth and development in Upper Pleistocene Homo. In: JL Thompson, G Krovitz & AJ Nelson (eds.), Growth and Development in the Genus Homo, pp: 412-435. Cambridge University Press: Cambridge. 
Thompson, JL, Nelson, AJ & Illerhaus, B. 2002. 3-D imaging and traditional morphometric analysis of the adolescent Neandertal from Le Moustier.  In: B Mafart & H Delingette (eds.), Three-Dimensional Imaging in Paleoanthropology and Prehistoric Archeology, British Archeological Reports, International Series 1049, pp: 55-61. 
Thompson, JL & Nelson, AJ. 2000. The place of Neandertals in the evolution of hominid patterns of growth and development. Journal of Human Evolution 38(4): 475-495. 
Storm, P & Nelson, AJ. 1992. The many faces of Wadjak Man.  Archaeology in Oceania 27: 17‑46. 
CV
Year
Position
Grantor
Purpose
Amount
2019
PI

UWO - SSHRC Explore - Medieval Manuscript as Artifact

Research
$5,550
2019
Co-PI - (with Jocelyn Williams)

SSHRC - Mummies as Microcosms: The Bioarchaeology of the Inka Occupation of the Central Coast of Peru

Research
$253,435
2014
PI (SSHRC Leader)

SSHRC & in-kind University support

"Big Data in the SSHRC Disciplines - Data from the Past, Present and Future"
SSHRC Regional Event
$30,000
2012
Co-PI (with R. Thompson)

Digging Into Data Challenge – SSHRC and National Endowment for the Humanities.

"IMPACT Radiological Mummy Database"
Research
SSHRC = $80,917 NEH = $84,556 (US)
2009-2014

Co-applicant

(N. Ferris PI)

Canada Foundation for Innovation, Ontario Ministry of Research and Industry and matching sources

"Capacities for a Sustainable Archaeology"
Infrastructure

$9.77 million

(CFI=$3.9M, ORF = $3.9M

matching = $2.0M)

 
Since returning to the Department to teach full time (fall 2016), I have taught the following undergraduate courses: 
Anthropology 2236 - Human Aging: Bioanthropological Perspectives

Anthropology 2239 - The Scientific and Cultural Analysis of Mummies

Anthropology 3311 - Bioarchaeology: Practice and Theory

Anthropology 3336 - Topics in Human Evolution



In that same period I have taught the following graduate courses: 
Special Topics in Bioarchaeology: Advanced Analytical Techniques in Archaeology and Bioarchaeology

Special Topics in Bioarchaeology: Bioarchaeology

Research Methods in Bioarchaeology
Graduate Students in 2017-18
Doctoral
CV
Student
Program
Role
Year
Title
Awards
Joanna Motley
Anthropology, Western
supervisor
2017 & ongoing
TBA - taphonomy and mummies
OGS winner (2018-19); SSHRC CGS Doctoral
Kirsten Bruce
Anthropology, Western
supervisor
2016 & ongoing (withdrawn)
The Antiquity of Cancer and the Bioarchaeology of Care
SSHRC CGS award winner 2017; OGS winnter (declined) 2017; George Yang Global Opportunities Award, Western
Madalena Kozachuk
Chemistry, Western
co-supervisor with Ron Martin and TK Sham
2015 & ongoing
The Use of Synchotron Radiation to Analyze Archaeological and Museum Artifacts
OGS winner (2018-19)
Jennifer Willoughby
Anthropology, Western
supervisor
2015- ongoing
Paleo-oncology in Mummies
Trillium award winner (2014)
Renee Willmon
co-toutelle Anthropology, Western and EPHE, Bordeaux France
co-supervisor with Olivier Dutour

2011 & ongoing

(withdrawn)

MicroCT of Tuberculosis
OGS award winner, Vanier award winner (2011)
 MA
CV

| | | | | | |
| --- | --- | --- | --- | --- | --- |
| Student | Program | Role | Year | Title | Awards |
| Emy Roberge | Anthropology, Western | supervisor | 2019-22 | Dental Health in the Aqllakuna from Farfan (Peru)" A New Perspective on an Inca Female Institution (ca.1470-1532 A.D.) Using Micro CT and Histological Analysis | CGSM (2020) |
| Cameron Beason | Anthropology, Western | supervisor | 2019-21 | Evaluating Cranial Nonmetric Traits in Mummies from Pachamac, Peru: The Utility of Semi-Automated Image Segmentation in Paleoradiolog | |
| Andrew Arsenault | Anthropology, Western | supervisor | 2018-21 | Social status and mummification practice | OGS (2018); SSHRC CGS-M (2019) |
| Jillian Graves | Anthropology, Western | supervisor | 2018-21 | Mummification of subadults in Ancient Egypt | OGS (2019); SSHRC CGS-M (2019) |
| Jessica Lacerte | Anthropology, Western | supervisor | 2017-19 | TBA - dental analysis of mummies | OGS award winner (2017-18), SSHRC CGSM award winner (2018-19) |
| Katya Valladares | Anthropology, Western | supervisor | 2016-18 | Osteological Material from Chan Chan, Peru | Beca Carlos Brignardello, Institut Français d'études Andines award holder |