Regna Darnell
Distinguished University Professor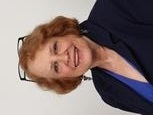 Office: SSC 3331
Phone: 519 661-2111 Ext. 85589
Email: rdarnell@uwo.ca
Website: franzboaspapers.uwo.ca Personal website: www.regnadarnell.ca
Research Interests
Regna Darnell received a B.A. in Anthropology and English (cum laude) from Bryn Mawr College in 1965, an M.A. (1967) and Ph.D. (1969) in Anthropology from the University of Pennsylvania and a D. Litt. (honoris causa) from the University of Waterloo (2009).  She taught at the University of Alberta from 1969-1990, attaining the rank of Professor in 1979.  Professor Darnell came to Western in 1990, serving as Chair of Anthropology (1990-93) and as Director of the Centre for Research and Teaching of Canadian Native Languages since 1992.  She became a Distinguished University Professor in 2005.  She was the founding Director of Western's First Nations Studies Program (2003-2006).
She is Affiliate Faculty in Women's Studies and Feminist Research and serves on the core faculty of the Centre for the Study of Theory and Criticism; she held an adjunct appointment in Anthropology at McMaster University (1994-2010).  She has held a cross-appointment to the Ecosystem Health program, Department of Pathology, Schulich Faculty of Medicine and Dentistry since 2006.  In 2000 she served as Bicentennial Visiting Professor of Canadian Studies and Anthropology and Guest Fellow at Pierson College, Yale University.  She held a Killam Research Fellowship from 2006-08 and received a Premier's Distinction Award for the Social Science and Humanities in 2007. 
Professor Darnell is a Fellow of the Royal Society of Canada, a member of the American Philosophical Society, past-president of the North American Association for the History of the Language Sciences, the Society for Humanistic Anthropology, the American Society for Ethnohistory and the Canadian Anthropology Association.  She has twice served as president of the University of Western Ontario Faculty Association and represented faculty on the UWO Board of Governors (2011-15). She chaired the American Anthropological Association's Centennial Executive and Advisory Commissions (planning for publications and celebrations in 2002). She is Project Director and General Editor for a SSHRC Partnership Grant: 'Franz Boas Papers: Documentary Edition' (2013-2020).
She has published widely in First Nations languages and cultures as well as history of anthropology.  Recent books include: 
Edward Sapir: Linguist, Anthropologist, Humanist
, (2010, original 1990);
Collected Works of Edward Sapir 3
:
Culture
(1999) and
4: Ethnology
(1994); And
Along Came Boas: Continuity and Revolution in Americanist Anthropology
(1998; PB 2000);
Theorizing the Americanist Tradition
(ed. With Lisa Philips Valentine 1999); I
nvisible Genealogies: A History of Americanist Anthropology; Presidential Portraits: Celebrating a Century of the American Anthropological Association
(ed. With Frederic W. Gleach, 2002);
American Anthropology 1971-95: Selected Papers from the American Anthropologist ed. 2002
); Special Centennial Issue of the American Anthropologist (ed. With F.W. Gleach 2002);
Historicizing Canadian Anthropology
(ed. With Julia Harrison 2006); Nomadic Legacies (forthcoming);
Franz Boas as Public Intellectual, Theorist, Ethnographer, Activist
(ed. Darnell, M. Hamilton, R. Hancock, J. Smith, 2015);
Nomadic Legacies
(forthcoming). Professor Darnell edits Critical Studies in History of Anthropology (with Stephen O. Murray) and Histories of Anthropology Annual (with Frederic.W. Gleach).