Summer 2023
We have confirmed the courses that Anthropology will be offering this summer. One in particular that we are most excited about is an archaeological field course with Dr. Neal Ferris in St. Kitts Nevis in the Caribbean! An Information Session will be held on Tuesday, January 31st at 12:15 pm in our bioarch lab, SSC-2257.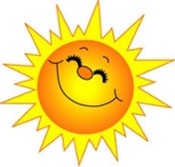 Below is a complete list of the courses being offered this summer. With the exception of the field course, they are all online and run for 6 weeks. 
Registration for summer courses will open on or around March 1st. For information with regards to summer term activation and registration, please visit the Office of the Registrar website. 
1025G-650 - Introduction to Sociocultural and Linguistic Anthropology  June 19 - July 28
1026F-650 - Introduction to Biological Anthropology and Archaeology  May 8 - June 16
1027A-650 - Introduction to Linguistics  May 8 - June 16
2263B-650 - Bodies: Making, Buying, Living and Dying  June 19 - July 28
3320 - Archaeological Field School in St. Kitts Nevis, an island in the Caribbean Sea. Will run for approximately 3 weeks at the end of May into early June. An application is required. Check back here soon for the application and course outline.
Course outlines will be posted here once they become available. In the meantime, please feel free to email us with any questions at anthro-ugrad-office@uwo.ca.